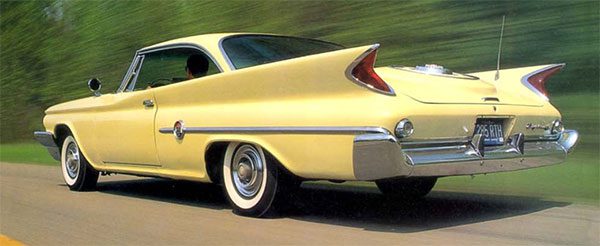 Virgil Exner
The National Automobile Museum has announced its next topic for the Second Thursday Talks will feature a discussion on Virgil Exner a visionary designer that brought his own personal style to the world of industrial design, from automobiles to powerboats.
It will be held on Thursday, May 9, 2018, 1:30 – 2 p.m., in the Museum's Theatre. Enjoy a 30-minute talk, Q&A, refreshments and a unique piece of history.
Cost: Free to Museum members. Included with paid admission.
Otherwise, $5 per person to attend the talk.
Talk: Virgil Exner
Visionary designer and corporate savior.
About our Speaker:
Norman L. Miller has been a docent at the National Automobile Museum for 15 years. He is a member of the Society of Automotive Historians and the Automobile License Plate Collectors Association and has judged for the Museum at Hot August Nights for many years. A retired peace officer, he holds a B.A. degree in Corrections, San Jose State University.