From Jurassic Park to Back to the Future
Without going 88 miles per hour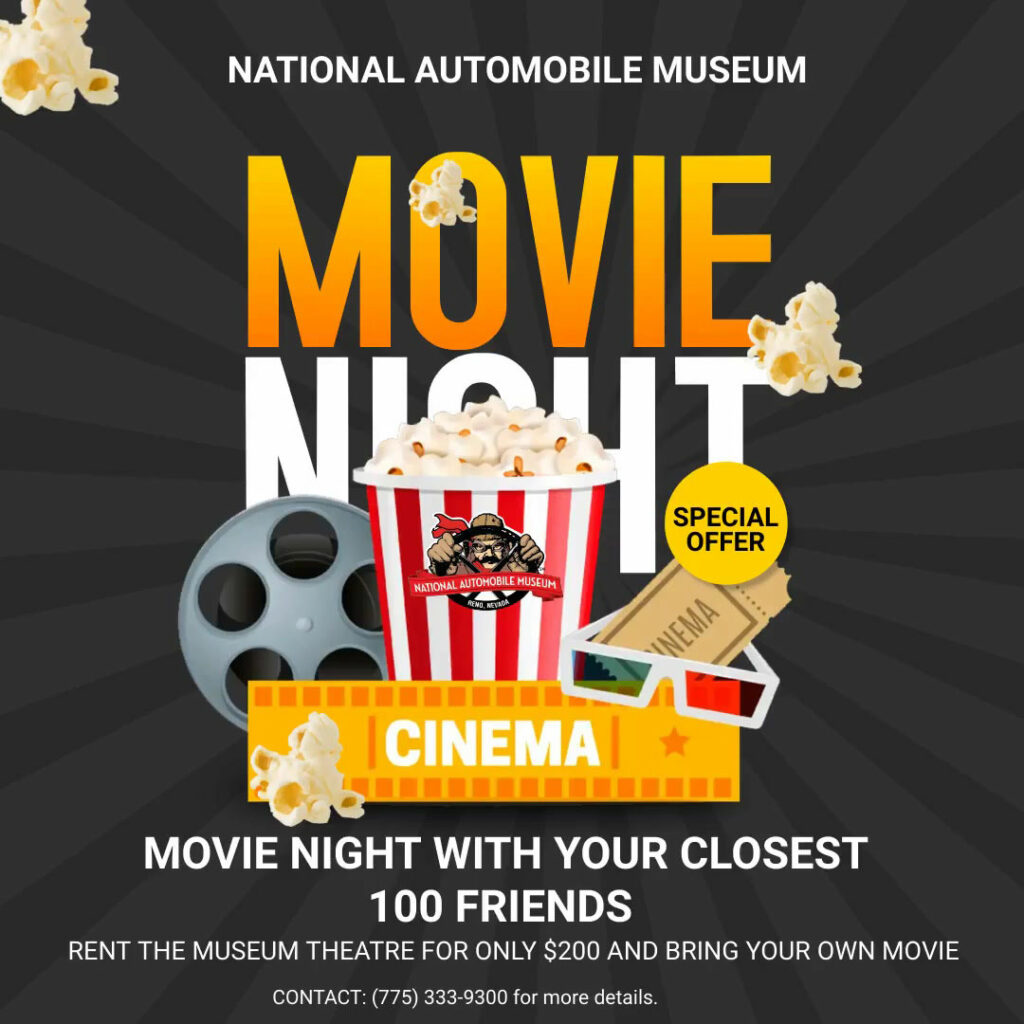 The National Automobile Museum is thrilled to announce the availability of its state-of-the-art theatre for private rentals, providing a unique and captivating venue for special events and exclusive showings.

Situated amidst the awe-inspiring collection of classic and rare automobiles, the museum's theatre offers a distinctive setting for a wide range of occasions, including corporate events, private parties, and more.

With seating for up to 156 guests, event organizers can treat their attendees to an unforgettable experience surrounded by the beauty of automotive history.

Don't miss this opportunity to host an exclusive event surrounded by the beauty and history of the National Automobile Museum. Book your date today by calling 775-333-9307 and make your next event truly exceptional.
Explore our Exhibits & Experience our rich History
New exhibits are offered to cover a variety of subjects, from theme car displays to art and historical topics.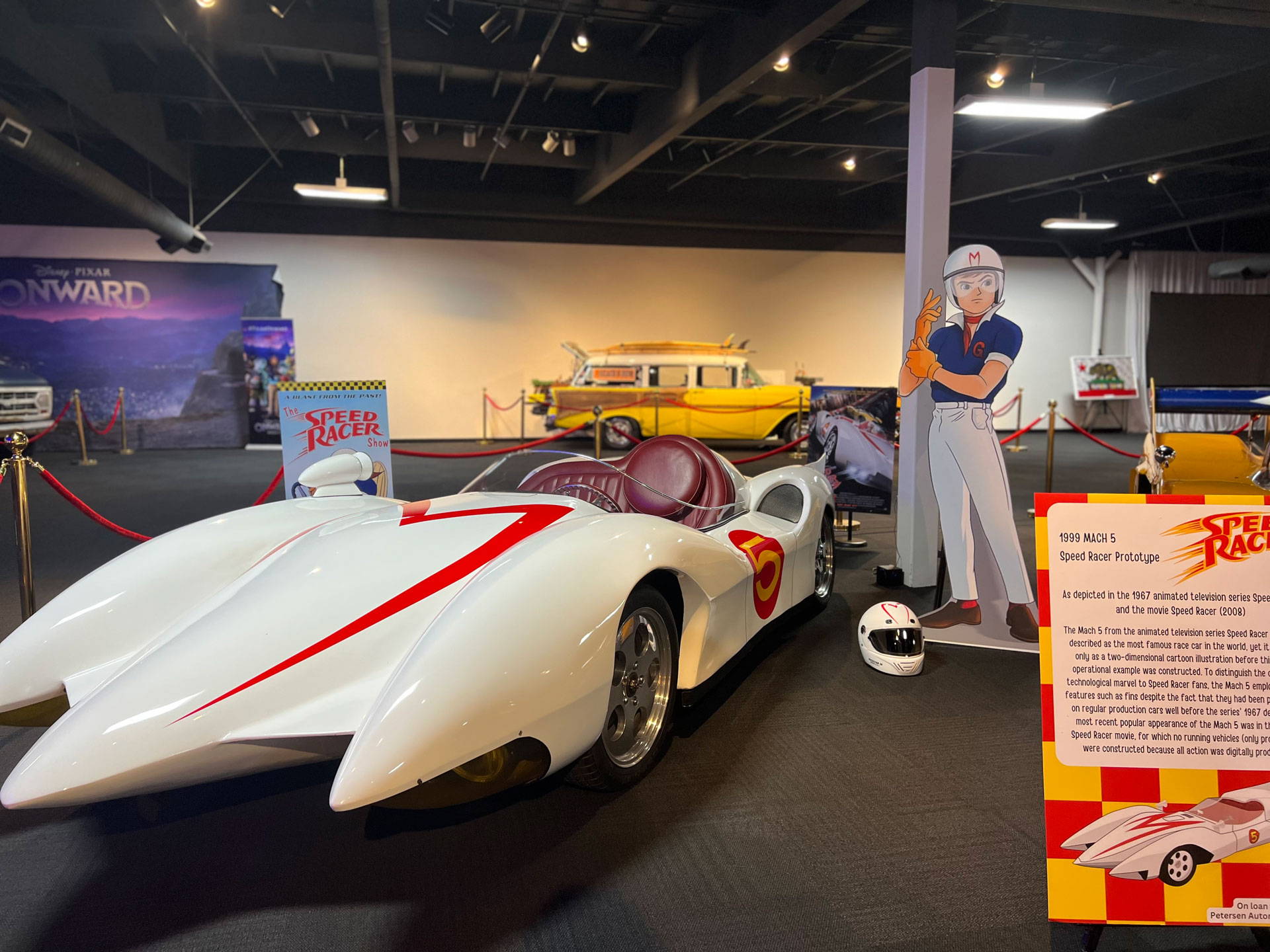 The National Automobile Museum is excited to announce the Mach
Join the National Automobile Museum
Join us in preserving a remarkable collection and sharing the story of one of the most significant inventions in our country's history. All membership categories offer generous and valuable benefits. Membership fees are important in sustaining the Museum and a portion of almost all annual membership fees is tax-deductible.
Hold your next special event at the NAM
One of America's most prestigious automobile museums is also Reno's most unique event space and party venue for corporate training, luncheons, receptions, dinners, weddings, movie nights, birthday parties, or other special events.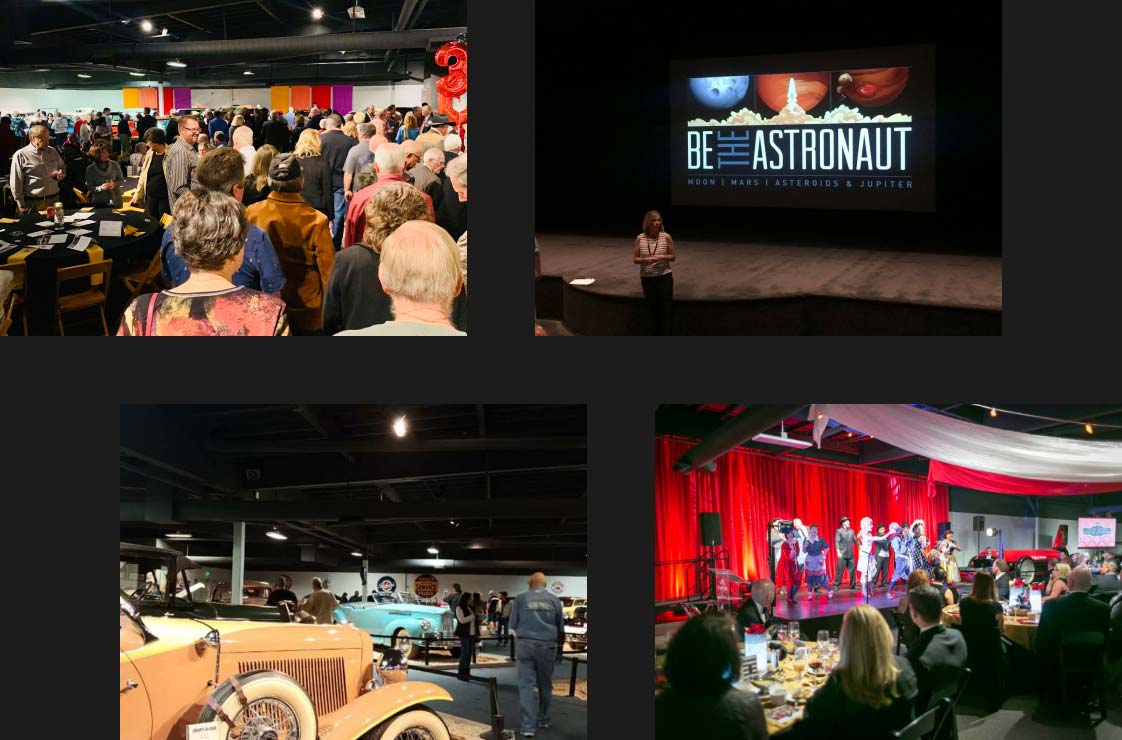 Your support helps us preserve our great history.
Contributions from our community and car lovers worldwide made this Museum possible back in 1989. Since then, we have consistently ranked as one of the Top Three "Things to Do in Reno."
The National Automobile Museum offers Educational Programs
Teachers can use the Museum's automobiles, artifacts and clothing displays as primary sources in teaching history, humanities and more. The history and culture of our society are woven throughout the stories of the automobiles.
Collecting and preserving the automobiles for future generations.
Our history museum opened in 1989, it was reported to have set the standard for automobile museums around the world. Since then, it has received many accolades and today it is recognized as one of the 10 Best Automobile Museums in the U.S.
The Museum Store has moved to a new location. It's completely reorganized and packed with unique gifts and merchandise. There's something for everyone! Stop in and visit the Museum Store today.